MON-WED: 8.30-18.00 / SAT-SUN 8.00-18.00
The Rapallo Golf and Tennis Club Young tennis school
The team of professionals made up of Alessandro Strazza and his collaborators (Alessio Bertelloni and Davide Minetti) and the historic presence of Paolo Ferrando, guarantees professionalism and dedication to the Tennis School for both young people and adults.
SCHOOL FOR YOUNG TENNIS PLAYERS
Building the Club's future through the growth and care of the nursery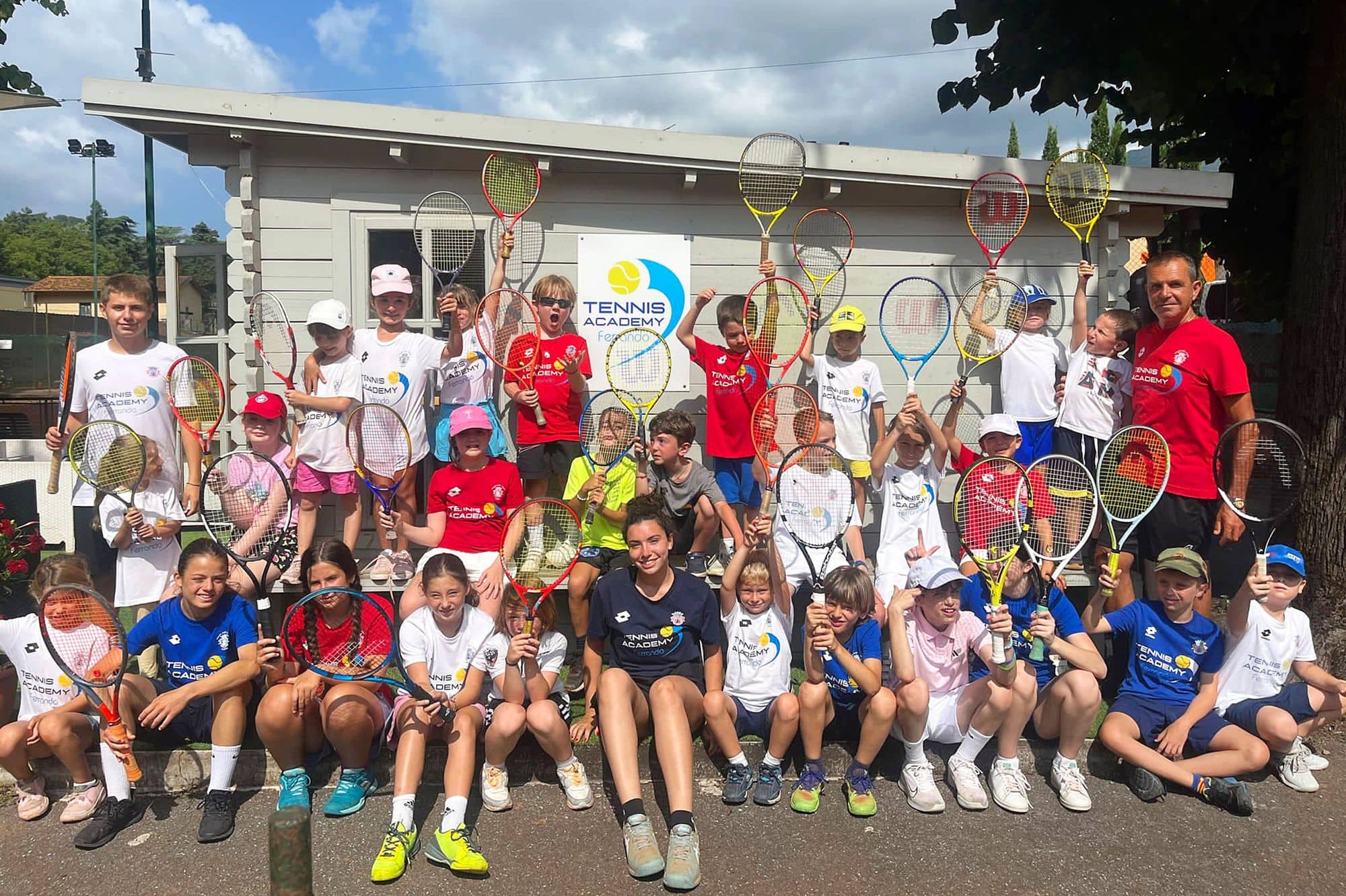 The Team of our professionals, composed by Alessandro Strazza and his collaborators (Alessio Bertelloni and Davide Minetti) and by the historical presence of Paolo Ferrando, offers professionalism and commitment to the Tennis School both for Young people and Adults.
The numerous participants between 5 and 18 years old are a pleasant confirmation of this, making the School for the growth of "young tennis players" of high importance. Many students are already of national interest and with various presences in the rallies organized by the Italian Tennis Federation.
The lessons are in group and scheduled on all the weekdays. They are handled and managed with the aim of increasing the technical and socialization qualities of children by dividing them into groups that take into account their level of play and their age. A special attention is paid to the needs of the family, a priority for the sporting and human growth of children.
Therefore, the student can choose a customized program that helps him to deal with school problems, transfers and emergencies without neglecting the competitive aspect and the quality and continuity of training essential to obtain maximum results.
The Tennis School is open from the beginning of October to the end of May and it is also ensured during the winter season thanks to the synthetic flooring of two courts and the possibility of using an air-supported structure on the number 6 synthetic court which allows the course of the lesson even during rainy days.
The weekly attendance can vary from a minimum of one to a maximum of four lessons, although, for a good learning, we suggest to attend at least twice a week.
The evening course is dedicated to adults and is composed by about 20 students. It is attended by beginner players up to 4.1 classified. It becomes a competitive course for tennis players with a ranking of 3.5 down.