MON-WED: 8.30-18.00 / SAT-SUN 8.00-18.00
A Fitness area designed for the needs of all members of the Rapallo Golf and Tennis Club
The Rapallo Golf and Tennis Club proposes the use of a Fitness area managed by the Atiletico Trainer Davide Ghisi, entirely dedicated to sports activities preparatory to the sports of golf and tennis
Fitness area OF THE RAPALLO GOLF AND TENNIS CLUB
A Fitness area designed for everybody's needs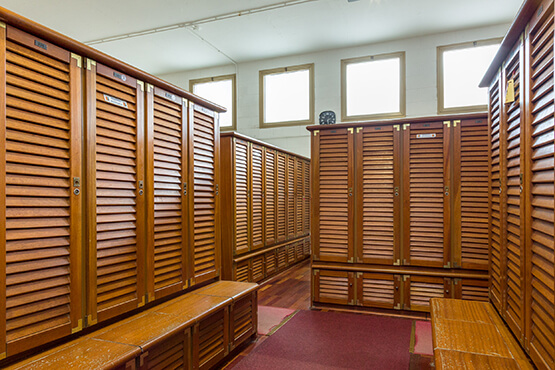 The Rapallo Golf and Tennis Club offers the use of a Fitness area managed by the trainer Davide Ghisi, entirely dedicated to the sports activity preparatory to the sports of golf and tennis and which is aimed at people of any age who are members of the Italian Golf and Tennis Federation.
Opened in 2008, the gym offers its services to all those who wish to train in a quiet, welcoming and accessible environment.
The gym is obviously also dedicated to all those who are looking for an optimal state of physical fitness every day. Davide Ghisi schedules customized workouts and cards of exercises.
Of great interest are also the courses that the Club is able to organize, on the suggestions of the Clients, and with the collaboration of external qualified personnel in the sport sector in general, and more specifically in golf and tennis.
The Fitness area has a space equipped with cardio-training machines (treadmill, cross-trainer, step, exercise bike) and a weight room, equipped with weight lifting equipment (bench press, multifunction, Ercolina, tower, lower back, crunch bench, dumbbells, barbells and trx) and with equipment for the bodyweight exercises.
The presence of a large car park belonging to the Club, the great flexibility of schedules, the sharing of changing rooms with the Club's Tennis Members, allows us to consider the gym the ideal environment in which you can rediscover your well-being.
Also worth mentioning is the presence of a truly suggestive Bar Restaurant, obviously also available to the customers of the fitness area.
Opening hours of the fitness area:
Every day (included Saturday and Sunday) - except Tuesday - from 8:30 am to 7:30 pm
Presence of the instructor